Here you can read more about our activities and focus areas within the research group UTforsk, including a number of the projects we are involved in, as well as a brief introduction to some of our collaborating partners.
The main focus of the research group UTforsk is to develop and explore nature-based approaches to treatment, health promotion and prevention for children, youth and families.
To minimise the strain on ABUP and Sørlandet hospital, we have established local, national and international collaboration to where the majority of our research and development work is co-created with external contributors.
All along, we wish to nurture a close collaboration with user representatives, and we emphasise the preferences and feedback of our participants in clinical work and research.
Goals for the next period, as stated in ABUP FoU Strategy (2022- 25), include to:
Contribute to the development of theory, research and implementation that increases the knowledge base and standard of nature-based clinical practice locally, nationally and internationally.
Carry out development and research that is relevant for the clinical work of ABUP, such as services for individuals who do not accept or respond to traditional approaches to treatment. Investigate the effectiveness and perceived benefits of nature-based therapy, including investigating challenges along treatment trajectories to better align outdoor therapies to participant needs and contextual/environmental factors.
We are in the closing stage of our very first project "Friluftsterapi (wilderness therapy) for at-risk youth" (2014- 23), where we developed, implemented and investigated various versions of Friluftsterapi Expedition. This initial clinical research project was funded by Sørlandet Knowledge Foundation. Presently, we focus on developing and investigating friluftsterapi as day programmes provided in nearby nature. Through our latest project, "Where the Wild Things Are", we explore outdoor therapy as health promoting, preventative and sustainable methods within school, health care and leisure settings in the Agder region of Southern Norway.
WHERE THE WILD THINGS ARE: OUTDOOR THERAPY AS HEALTH PROMOTING, PREVENTATIVE AND SUSTAINABLE METHOD IN SCHOOL, HEALTH CARE AND LEISURE SETTINGS IN AGDER
In this five-year project (2023- 27), funded by Sparebank Foundation Sparebanken Sør, we collaborate with Agder municipalities, University of Agder and several regional outdoor and friluftsliv organisations. Together we develop and utilise outdoor therapeutic and pedagogical approaches as effective tools to improve living conditions, inclusion, development and mastery across settings in the daily lives of children and youth in the Agder region. In this collaborative project, we particularly focus on children and youth who experience difficulties due to neurodiversity for instance in school settings, where nature for some can be a better classroom. From the pre-project phase (2023), we move into the pilot phase (2024), where nature-based programmes are implemented in three municipalities (Iveland, Arendal and Kristiansand). As we move into the main phase (2025- 27), additional locations are welcome to participate. The project is guided by a sustainability perspective and accompanied by research.
NATYouth
Sørlandet hospital participates in the Nordic Erasmus+ collaborative project "NATYouth: Exploring the Essence of a Nordic Approach to Nature-based Youth Work – A Nordic Strategic Collaboration". The preparatory project PreNATYouth is completed, which included a Nordic gathering in Iceland in March 2022. A strategic partnership is planned for 2024- 26, where ABUP and Sørlandet hospital HE is a Norwegian partner organisation.
Outdoor therapy for families
In addition to developing friluftsterapi for youth only, we have also started investigating nature-based treatments for children and youth with families.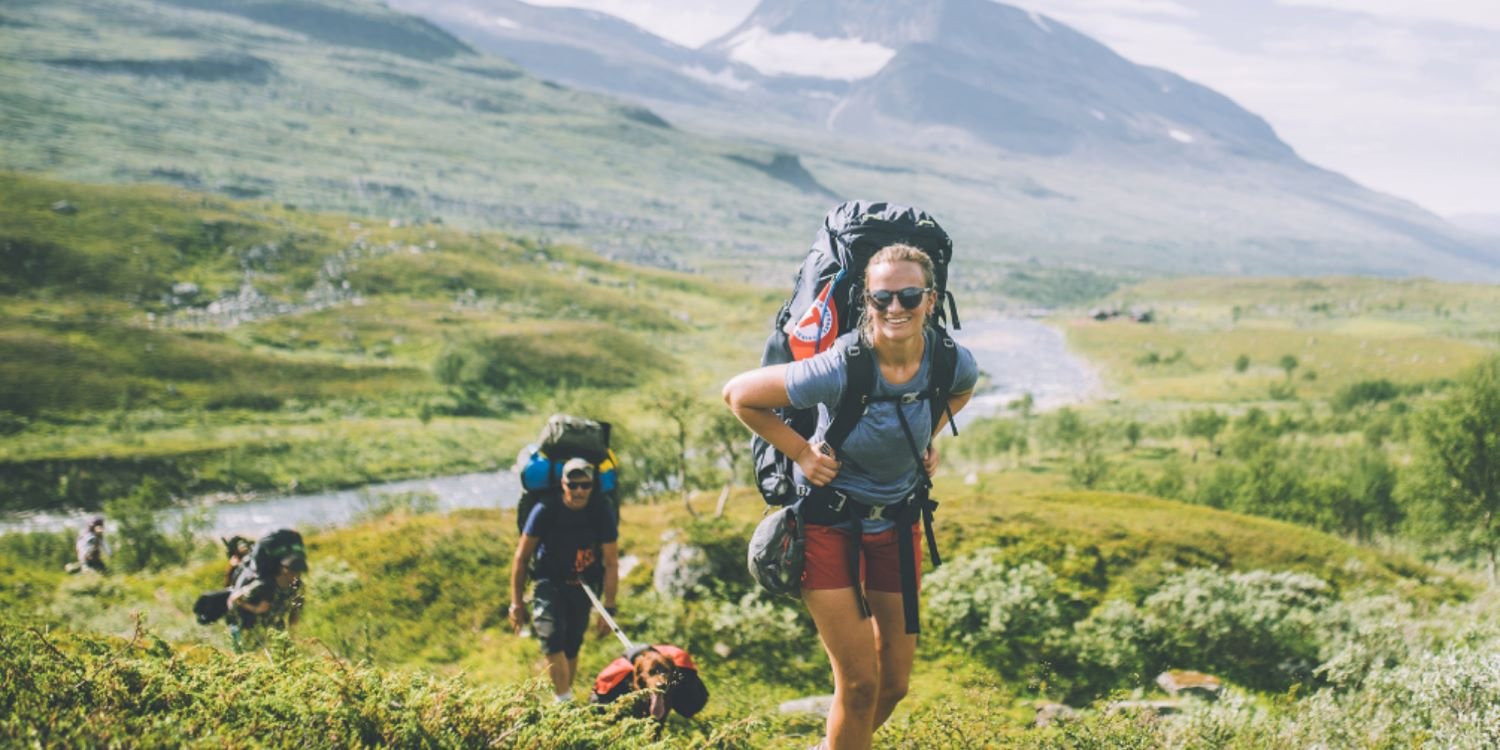 OUTFAM: DEVELOPING OUTDOOR FAMILY THERAPY METHODOLOGY
In the OUTFAM project (2022- 24), we collaborate with Blue Cross Children's Station, the Leisure Unit of Kristiansand Municipality, and the Norwegian Trekking Association South in developing methodology for working nature-based with families. In this health project, funded by the Dam Foundation and SR-bank, we establish a continuum of nature-based services for families.
EFST NATURE
As part of a larger RCT study, which explores the effectiveness of Emotion-focused Skills Training (EFST) for parents, we carry out a parallel study that offers a nature-based multi-family approach to emotion-focused skills training. The EFST Nature intervention consists, in addition to an initial standardised two-day EFST course for parents only, of three weekly multi-family sessions outdoors (of 5 hrs duration), followed by a closing ceremony (2,5 hrs) the following week. A pilot study (2023- 25) compares EFST Nature to two alternatives: (a) Indoor standard delivery of EFST for parents only, and (b) Treatment-as-usual (other forms of family therapy).
Naturens betydning for behandling og rehabilitering
Within this final focus area, we have a number of collaborative partners and various projects in the making. Projects generally centres around three main areas, including the impact of natural environments in hospital treatment, the impact of natural environments in cancer rehabilitation, and finally inquiries into guiding theoretical frameworks of outdoor therapy.
NATURAL ENVIRONMENTS IN HOSPITAL TREATMENT
We are involved in a PhD project that explores patient and staff experiences of in-patient care in the new mental health clinic at Sørlandet hospital. This study is guided by building/biophilic design and environmental psychology, where a Photovoice methodology and interviews are applied in a case study approach.
NATURAL ENVIRONMENTS IN CANCER REHABILITATION
Another project explores nature-based rehabilitation for children and young people who have undergone cancer treatment.
THEORETICAL FRAMEWORKS IN OUTDOOR THERAPY
Another international collaborative project responds to the request for more comprehensive theoretical frameworks for outdoor therapy and health care, especially focusing on the more implicit aspects of nature-based approaches, including an ethically mindful practice.
We have a number of collaborative partners and here we briefly introduce some of these organisations.
Children's Station – Blue Cross
Blue Cross' Children's Station is a low-threshold service that offers various forms of nature-based services. These are mostly multi-family groups where entire families are together, or separate groups for mothers or fathers with children. Blue Cross is part of the Agder-based network for nature-based family services where we have shared experiences and developed collaborative projects since 2019.
Website Blå Kors Barnas Stasjon – trygghet for både barn og voksne (blakors.no)
CONTACT PERSON BLUE CROSS
Kristiansand municipality
Kristiansand municipality has offered nature-based services for adults for many years and their Frilufts team at Energiverket supported us when we first started developing Friluftsterapi at the hospital. Since then we have exchanged experiences and collaborated in numerous ways, including networks and conferences on a national and international level.
Since 2019, we have collaborated with the Leisure Unit in developing nature-based family methodology in the OUTFAM project, where the Leisure Unit together with the Norwegian Trekking Association offer outdoor family activities along the continuum of nature-based services for families.
Website Kristiansand kommune – Startside
CONTACT PERSON ENERGIVERKET
CONTACT PERSON LEISURE UNIT
We started collaborating with the Norwegian Trekking Association South (DNT Sør) in 2019, which lead up to the health project OUTFAM, where DNT together with the Leisure Unit in Kristiansand municipality offer outdoor family activities along the continuum of nature-based services for families.
Website  www.dntsor.no
We collaborate with our regional University in numerous ways, including "Where the Wild Things Are"-project, the post-graduate course in "Nature-based therapeutic work", and hosting the 9th International Adventure Therapy Conference (9IATC)/3rd Gathering for Adventure Therapy Europe (3GATE) in June 2022.
Website  Forside – Universitetet i Agder
MLL Finland
The Lauste Foundation for the Rehabilitation of Children and Young People
Since 2018, we have collaborated with a foundation in Finland that has more than two decades of experience from working within nature-based rehabilitation for families. Through international networks, such as Nordic Outdoor Therapy Network (NOTN), we were first introduced. Whereby Vibeke, Carina and Leiv visited MLL in January 2019. Shortly after, MLL and Sørlandet hospital signed a formal agreement of cooperation (2019- 22) entailing mutual exchange of clinical and research expertise. A delegation from MLL visited Sørlandet hospital in October 2021 and returned the following year for the conference in June 2022. In 2023, MLL changed owners and are now officially named Aamos and affiliated with the Lauste Foundation.
Website  Our services for families and professionals – MLL:n Lasten ja Nuorten Kuntoutussäätiö
CONTACT PERSON AAMOS LAUSTE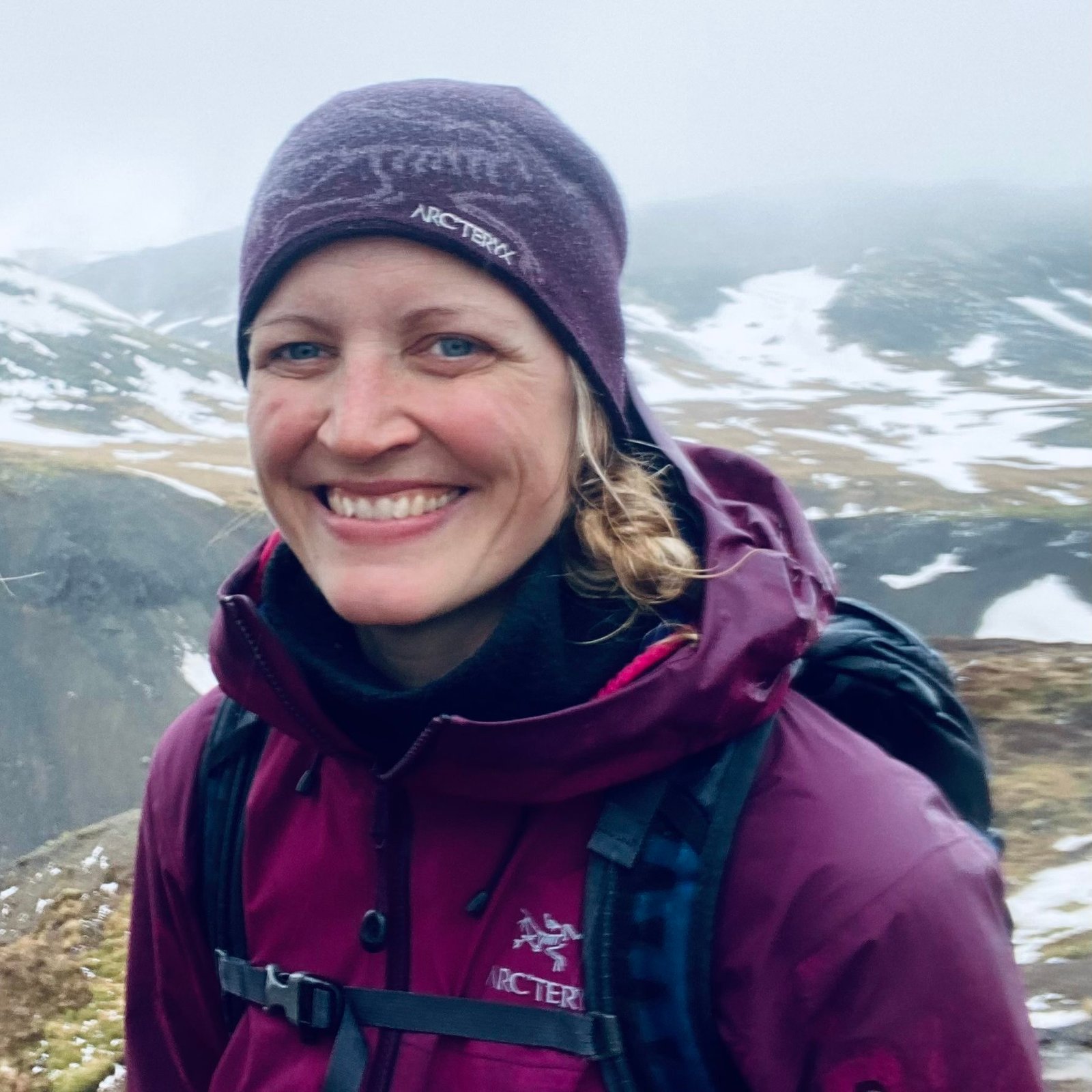 Lise Katrine J. Trangsrud
Universitetet i Sørøst-Norge
Charles Sturt University Australia